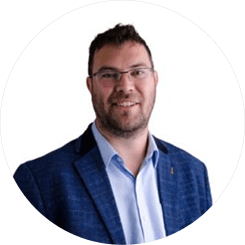 David Small
Chief Executive Officer
David Small
David Small is the founder and Chief Executive Officer here at Patient Guard Group. Since graduating in 2004, David has went on to gain post graduate degrees and worked in the Life Science and Medical Device Industry, David worked for the MHRA as a Higher Medical Device Specialist and with Industry in QA, RA and Project Leader Roles, helping to develop Medical Devices and gain regulatory approval for them. In 2017 David spotted an opportunity in the market for a no nonsense approach to Medical Device consulting, reducing technical jargon and making QA and RA easy to understand to business owners and businesses who manufacture, distribute or own label Medical Devices, and hence Patient Guard was born. Since then we have grown to a team of 9 and have in 2021 opened an office in Germany. This helps us to provide a full regulatory service for medical device manufacturers in the EU and the UK for both CE marking and UKCA marking. We aim to be a one stop shop for Medical Device compliance needs.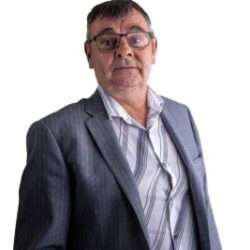 Paul McCann
Chief Financial Officer
Paul McCann
Paul joined in October 2018 as the Chief Financial Officer, helping facilitate Patient Guards enormous growth journey. Over the last few years, Paul has kept the company debt-free, profitable and sustainable for future growth.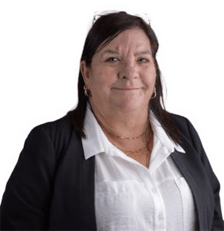 Beverley Evans
Head of Human Resources
Beverley Evans
Beverley is the Head of Human Resources at Patient Guard Ltd.
" I currently hold the position of Head of Human Resources here at Patient Guard. Over the years I have held various Supervisory and Management positions gained in both Retail and Administration. I focus on ensuring the finance administration and operation of the business run smoothly, and love being part of a family orientated business"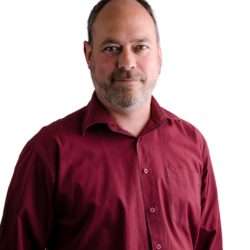 Steve Condie
Regulatory Manager
Steve Condie
Steve has been involved in Toxicology for most of his working life, specialising in LD50 Testing along with Pyrogen Testing. Other experience in Toxicology testing includes Systemic Toxicity, Skin Irritation and Skin Sensitisation to USP Class VI and ISO 10993 standards. During this time Steve rose to Section Head of the department and produced and held several Home Office Project Licences for the work carried out in the laboratory, including the Medical Device Project Licence.
Steve joined Patient Guard in 2021 as a Senior Associate and his enthusiasm and passion for customers in assisting getting their devices to market in a timely manner suits the company well. Steve specialises in Technical Files and the writing of Biological Evaluation Reports.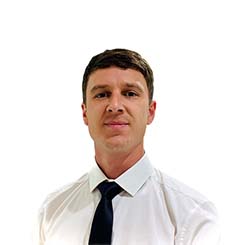 Steven Baddeley
Regulatory Officer
Steven Baddeley
Accomplished Head of Section with 9 years experience covering In Vivo Toxicology specialising in LD50 and Pyrogen Testing. Steve also has experience in Systemic Toxicity, Skin Irritation and Skin Sensitisation Testing. During his time in the Toxicology field, he became Knowledgeable in and holder of several Home Office ASRU (Animals in Science Regulation Unit) project licences (PPL) and a personal licence (PIL).
Steve is detail oriented and organised, with a proactive approach to maintaining high standards and constant improvement. Steve was responsible for the day to day running of the Toxicology Department and experienced in liaising with clients, test scheduling and implementation, Good Manufacturing Practice and Good Laboratory Practice (GMP and GLP). Steve also graduated from Sparsholt College, Hampshire with a BSc Honours Degree in Aquaculture and Fishery Management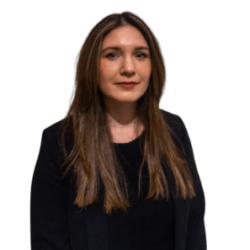 Sophie Bell
IVD & Cosmetics Regulatory Affairs Manager
Sophie Bell
Sophie Bell gained a BSc(Hons) degree in Biomedical Science at the University of Sheffield in 2015. She then worked as a Laboratory Technician and then as a Senior Technician, focusing on the Monocyte Activation Test, cell-based assays, ELISA methods, SDS-PAGE, Western blotting and Total Protein Assays. In 2018, Sophie gained promotion to Section Head of a Bacterial Endotoxin and Cytotoxicity testing department, where she was responsible for day to day running and testing schedule for the section. Additionally, Sophie project managed GLP studies for Cytotoxicity: Skin irritation, Sensitisation to ISO 10993 standards, and Bacterial endotoxin testing to Ph Eur, USP and JP standard. Sophie Joined Patient Guard in 2021 as a Regulatory Affairs Officer specialising in Biological Evaluation Reports.
Alex Lewis
Quality Assurance Officer
Alex Lewis
Alex is qualified to a degree level in Biomedical Sciences and has ten years' experience working in academic and clinical healthcare laboratories. Over his career, Alex has worked in a wide variety of settings, including hospital pathology laboratories, GP surgeries, NHS admin, and secondary, further, and higher education laboratories. Alex has over five years' experience in coordination and leadership roles, providing guidance, task management advice and maintaining high standards and quality.
Alex now works for Patient Guard Ltd as a Quality Assurance Officer that offers consultancy services for ISO QMS Implementation/accreditation and management. Alex also provides internal and supplier auditing services for the medical device industry.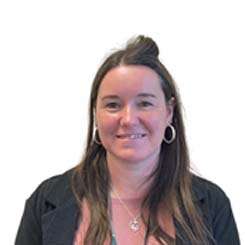 Zelda Dent
Head of Finance
Zelda Dent
Zelda graduated from the University of Central Lancashire in 2005 with a BA(Hons) degree in accounting. Zelda has 15 years of experience working within the accounts department of a multimillion-pound organisation, where she gained promotion to the position of purchase and sales ledger supervisor.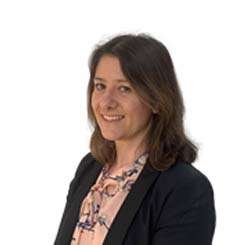 Jackie Brooks
Head of Operations
Jackie Brooks
Jackie has over 20 years' experience in the FMCG industry selling cosmetic and medical devices, where she focused on supply chain and new product development. Jackie has experience in powerful relationship building with suppliers and manufacturers in the UK, Eastern Europe, and China. She has also built excellent working relationships with QA Managers to ensure products meet the relevant regulatory requirements before being placed on the market. Jackie has previously worked on a wide range of projects for large retail customers in a fast-paced environment.
Jackie is excited to have joined the Patient Guard team as the Head of Operations and looks forward to helping the company provide an excellent service for its clients.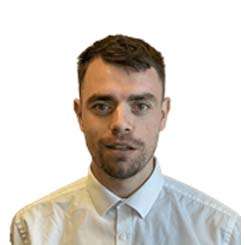 Martyn Cassidy
Sales Representative
Martyn Cassidy
Martyn described his role as the Sales Representative: As the Sales Rep here at Patient Guard, it is about understanding our clienteles current position, whether they are in the concept stage, ready for commercialisation or already on the market. Martyn also stated that he enjoys identifying our customer needs and matching them with the services we have to offer, being clear about timelines and costs to aid them on their Regulatory/Quality journey. Lastly, Martyn evaluated his favourite part of his job is seeing our clients understand the process and likes that he can be helpful in his role at Patient Guard.