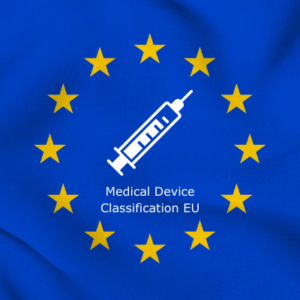 This blog explains the Medical Device Classification in the EU and what medical devices belong in which relevant class. The European Union (EU) device classification system is different from the United Kingdom (UK) and FDA's classification, but the EU device classification is similar in some ways to both classifications. If you need help with device classification to market your device in the EU, the Patient Guard team can provide this in our services. But first, let's explain what is required to meet the EU classifications for medical devices.
Purpose of Medical Device classification
The classification of medical devices in the EU is based on the potential risks that the devices can impose on the human body from contact with the devices. The EU classification rules are set out in Annex VIII of Medical Device Regulation (EU) 2017/745 (MDR).
How many device classes exist in EU MDR 2017/745?
The EU MDR 2017/745 currently has 4 main medical device classification categories
• Class I
• Class IIa
• Class IIb
• Class III
Class I Medical Devices
A Class I medical device in the EU present the lowest risk and medical manufacturers can usually self-certify class I devices without requiring a notified body.
Examples of Class I Medical Devices
• Bandages
• Stethoscopes
• Manual Wheelchairs
Additionally, under class I, there are subclasses that are higher risk that require a notified body; these are
Class I Sterile (Class Is), Class I Measuring (Class Im) and Class I reusable (Class Ir)
Sub-classifications for Class I Medical Devices
• Class Is – Medical Devices in this subcategory must be sterile.
• Class Im – Devices that fall into this category of class I medical devices have a measuring feature.
• Class Ir – This device category is for medical devices that are reprocessed for further use.
Class IIa Medical Devices
Class II Medical Devices are medium risk and require the involvement of a notified body. The CE certificate must be issued by the notified body, as these devices cannot be self-certified.
Examples of for Class IIa Medical Devices
• Blood Transfusion Tubes
• Catheters
• Ultrasonic Diagnostic Equipment
Class IIb Medical Devices
Class IIb devices are medium to high medical devices that are involved in surgery, implanted into the human body or pose other high risks.
Examples of for Class IIb Medical Devices
• Intensive care monitoring equipment
• Infusion pumps
The difference between Class IIa and Class IIb devices is an increase in risk to the patient, with Class IIb posing the higher risk.
Class III Medical Devices
The final device classification in the EU is class III devices that are the highest risk, as with the UK and FDA's versions of medical device classifications. Class III devices are require a notified body and a complete clinical evaluation on the device, as the device could put patients at high risk.
Examples of class III Medical Devices
• Breast implants
• Surgical mesh
• Pacemakers
Conclusion
We hope this blog was useful for helping you understand the difference between a class 1 medical device and class 2/class 3 devices. Do you want to learn more about device classifications in the EU and United States of America? Why not check out our other two blogs below. Additionally, you can check out Patient Guard's Quality Services here and Regulatory Services here, that will assist you in getting your medical devices to market in the UK and EU.
UK Classifications blog