UK Medical Device Consultancy Services
Contact us for a free conultation
UK Medical Device Consultancy: Navigating the Complexities of Medical Device and IVD Regulations
At Patient Guard, our UK Medical Device Consultancy Services are tailored to your unique needs. Our experienced consultants guide you through the intricate world of medical device and IVD regulations, ensuring your products meet the latest standards. With our in-depth knowledge and up-to-date insights, you can confidently navigate the complexities of compliance.
Comprehensive Compliance Consulting: Ensuring Regulatory Adherence for Medical Devices and IVDs
Our dedicated team specializes in providing comprehensive consulting services focused on medical device and IVD compliance. We conduct thorough assessments, identify areas of improvement, and implement tailored solutions to guarantee your products adhere to regulatory requirements. Trust us to optimize your compliance processes, ensuring both patient safety and market acceptance.
Precise Document Generation: Creating Compliant Technical Files with Meticulous Accuracy
Patient Guard offers meticulous document generation services, including the creation of compliant Technical files. Our attention to detail and accuracy guarantee that your technical documentation meets the highest standards. Our experts understand the significance of precise documentation in the regulatory approval process, providing you with comprehensive and accurate files to streamline your approval journey.
UK Responsible Person Services: Facilitating Seamless Market Access for Your Products
Navigating the UK market requires a knowledgeable and responsible entity to represent your products. Patient Guard offers UK Responsible Person Services, ensuring your medical devices and IVDs are represented by a reputable partner in the UK. With our expertise, you can confidently enter the UK market, knowing that your products comply with local regulations and standards.
Partner with Excellence: Patient Guard's Commitment to Your Regulatory Success
Choosing Patient Guard means choosing excellence, reliability, and peace of mind. Our committed team is dedicated to supporting you throughout your regulatory journey. Partner with us to benefit from unparalleled expertise and personalized solutions. With Patient Guard by your side, you can navigate the regulatory landscape with confidence, ensuring your medical devices and IVDs achieve their full potential in the market. Trust Patient Guard for all your regulatory needs, and experience the difference expertise makes.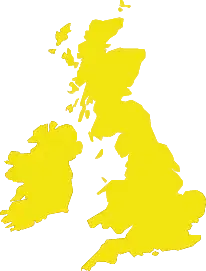 Click below for more information on our UK medical device services: